Training School: F09380201; Continuous Education Y24097801
Your complete source of security instruction and consulting services.
All course prices include Instructor fees.
Go to Level II – Non-Commissioned Security Officer
Level II – Non-Commissioned Security Officer
Pursuant to TAC 35.141 the Level II Training Course and test is required of all* non-commissioned security officers, commissioned security officers and personal protection officers. This training course must be administered by a licensed Level III or Level IV Training School and taught by a licensed Level III or Level IV Instructor. Additionally, this training may be administered by a licensed guard company and taught by the company representative or the company representative's designee.
Go to Level III – Commissioned Security Officer
Level III – Commissioned Security Officer
45-hr commissioned security officer training class. The Level III qualification is what you need to work as a Commissioned Armed Security Guard in Texas. This security training course, as required by the State of Texas Private Security Bureau, includes 41 hours online classroom sessions; 2 hours live (online meeting with your instructor) and 2 hours safety training and firearms range qualification.
PPO – Level IV Security Officer
Texas Department of Public Safety Private Security Bureau required training for a personal protection officer. Commonly called a bodyguard, the personal protection officer is a person who protects someone from personal assault, kidnapping, assassination, loss of confidential information, or other threats. Bodyguards are typically armed and have expertise in unarmed combat, tactical driving, and first aid. PPO students will learn situational assessment decision techniques for how best to minimize danger to the client.
"female Bodyguard" by Keep on clicking is licensed under CC BY-ND 2.0
Go to OC Spray
OC Spray
The OC training course provides students instructional training designed for security officers who deal with conflict or potential violence. Students will learn how to: Identify the stages of conflict in order to: recognize the threat, reduce the threat, and determine how and when to use force. Apply state-of-the-art tactical concepts such as: spraying techniques, disengagement, proper defensive positions, methods of movement, multiple opponent defense, contact and cover system, defense against moving attacks, ground defense, and drawing techniques. Students will also understand the effects of OC spray, identifying factors which justify OC use, and proper OC incident documentation.
Texas' Premier Provider of Security Services, Training and Firearms Training for People who make a living in Security
Fred Harkins knows Security and 1000's of Officers turn to him for the training they need
If your work in the Texas Security Industry then you know Fred Harkins. For years, Fred has instructed students who need to have the right information to succeed in the Security field. Whether you are just beginning a career in security or are wanting to update your skills and understanding of the profession, attending Fred's training is a great decision. Harkin's Security is a comprehensive solution with training and instructional techniques used to ensure each student is trained for the mind and the position. Being a security professional requires mental preparedness and skill to implement the task at hand while on the job. Fred knows what security professional face on the job and at the office. Planning, observing, reporting and doing security requires continuous learning from someone who knows the trade. Fred's motto is that if it's worth doing it's worth having his name on it. Satisfaction guaranteed. Fred would have nothing less than your complete satisfaction.
Proven experience and 1000's of students trained and hired by the Top Security Companys across the nation

Better techinques to train students in marksmanship, safety and situational awareness

Real life experience in every aspect of the industry. Trusted to know and manage every detail regarding developing security solutions and leading security teams

One who knows the position from the ground up. 10,000's of hours on-duty serving clients, auditing security plans and training officers how to do the job right.
meet our instructors
when you want to learn from those whom most turn to for the best instruction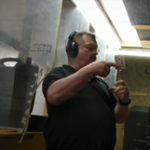 Fred
Qualified Manager, Master Instructor (Texas LTC, TxPSB CE, Level III & Level IV Combined Classroom & Firearms)
Fred Harkins is the go to instructor for Private Security training in Texas. Fred's unique style of instructing prepares students for a career in private security. Fred knows security and knows what client's want from the professionals who stand guard daily.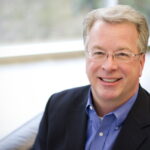 Henry
Qualified Texas Online LTC Course Provider & TxPSB CE, Level III Combined Classroom & Firearms Instructor
Henry, the voice of Harkins Security online program, provides online instruction using a simple, conversational style of presenting material. Henry personalizes the complex topics of laws, regulations and work requirements for security professionals and managers.

Lisa
Qualified Texas LTC Instructor TxPSB LEV III Combined Classroom & Firearms Instructor
Texas LTC, TxPSB, Level III Classroom & Firearms Instructor. NRA Shooting Instructor. Defensive Tactics Specializing in Weapon Retention.

Richard
Advisor / Consultant
NRA Shooting Instructor, AntiTerrorism/Force Protection, ASP Certified Handcuff and Baton Instructor, Military Operations in Urban Terrain.
NRA Shooting Instructor, AntiTerrorism/Force Protection, ASP Certified Handcuff and Baton Instructor, Military Operations in Urban Terrain; Quantico Hi-Power Rifle Team competition.
US LAW SHIELD - a must for anyone licensed to carry a handgun in Texas. Security Professionals know risks and exposures come with the job. Smart officers want to know that they have a a team to turn to when help is needed.
Latest news

Students, prior students and even existing Level II Non-Commissioned security officers often ask if Level III training is required to carry OC spray while on duty. The answer is YES! The instructor does have some discretion whether to include OC training in the basic Level III course or if to offer the OC training as Read more about Is Level III Training Required to carry OC – YES![…]
Previous
Next